TV Reception

Are you sick of having poor quality TV reception? Is your reception unreliable?
Do your TV channels only work some of the time of the day?
Has your new Smart TV refusing to provide you a clear picture but the old TV in the rumpus room works well?
If so, you may have a faulty TV antenna. Have elements of your antenna fallen off. Maybe the cable has deteriorated.
Strong wind could have changed the orientation of the antenna, therefore your antenna could need to be readjusted.
We use the latest digital test equipment to establish if antenna is suitable for HDTV reception. Also, we check to see if your system can benefit from a TV antenna adjustment or if you need a brand-new aerial.
Warning!!!! Your antenna may not always need replacing. Unlike some of our competition, like "the local guy" or your recent find in your Google search that have joined the industry for a quick buck or a firm that has high star rating (business can purchase stars on Google) Sunland TV Service has been around since 1979. We survive on our honesty and word of mouth. Our service based on customer satisfaction and not sales figures.
Our technicians are licenced, qualified and insured. We repair numerus antenna problems on a weekly basis, even repairs that have been started by other companies that did not fix it right the first and second time.
Repair Service Call and fault investigation / quote fee is $121.00 (you will not be charged extra if it takes longer to find the defect)
additional labour and parts required will be added.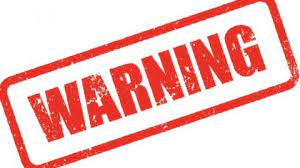 There is no such thing as free lunch! Don't trust a company that gives you free quote, call a second reputable company with a business address and not working from a van that you found from a Goggle search special and get a second opinion or ask a friend, word of mouth referral are the best.
An old lady in Buderim was charged $1200.00 to fix the antenna for a repair that shouldn't have been more than $450.00 and it wasn't done correctly.
When she called to get them back to fix the problem they never returned !!
They offered FREE Quote
Also be suspicions of company that offer 10 year warranty, no manufacture will back that up and the company that offers you 10 Years warranty will not be in business that long.
In most locations in the Sunshine Coast, we have access to all the Brisbane TV stations as well as the local

Sunshine Coast services.

ABC Brisbane & local is on CH2 (HD- CH20)

SBS Brisbane & local is on CH3 ( HD - CH30)

Local Nine is on CH8 (HD - CH50)

Local seven is on CH6 (HD - CH60)

Brisbane Seven is on CH7 (HD - CH70)

Local Ten is on CH5 / (HD - CH50)

Brisbane Nine is on CH9 (HD - CH90)

Brisbane Ten is on CH10 (HD - CH13)
Please note: the rebroadcast of the Brisbane services from Bald Knob have dropped in power since about the beginning of August 2021, this will cause the picture to brake up. It is not a defect nor a faulty antenna or a faulty TV. If you have any questions pleas call us!
About Digital TV Reception
Reception difficulties are often the result of a weak signal. In some cases, even in areas with marginal signal coverage we can find a way to provide you with perfect reception. We carry four different types of antennas, each antenna has different characteristics and will be chosen to better suit your area. Under extreme circumstances we may recommend satellite services to achieve the best reception for your location.
Basic rule, if it isn't broken don't fix it!
The only time you will need to do anything to your antenna system is if your antenna is more than seven years old and the reception is breaking up during windy or rainy days, or loss of signal in the evening or at different times of the day. At Sunland TV Service our technical staff can advise you if you may require antenna repairs, or the TV is malfunctioning. Most of the new "Smart TVs" will not perform to a satisfactory standard if the antenna is not set up correctly. You may find that the old TV works okay and breaks up only now and again, but the new set that you just paid over $2000.00 is un-watchable and possibly not even picking up some stations. If this is the case, you do not have a faulty TV but a defective antenna. That is when you need Digital antenna upgrade!
The defect is often caused by the deterioration of the antenna, the masthead amplifier, the co-ax cable, the connectors, the fabrication or assembly method and the quality of the equipment. Because of our coastal location there is a lot of salt content in the air, even when up to 15km in land an antenna can be found to be damaged by corrosion. Realistically 5 to 7 years is the life span of an antenna on the Coast, ironically the same antenna installed in Brisbane or further in land will last 10 to 15 years!
You may find that your antenna has only lasted just over 2 years, if this is the case the antenna used in your installation may have been an cheap replica or you chose to go with a cheaper quote.If your backyard is the surf you have done very well to get 2 years out of your system. It is recommended that you install a stainless steel antenna in order to double its lifespan.
A note from experience:
Over 90% of phone calls we get as an authorised service center is, "The digital signal, especially one channel is continuously breaking up. We have had another installation company check the antenna and it's all good, so it must be the TV!".
Three things come into play here;
The manufacture or the extended warranty company will not cover 'no fault found' with the digital receiver, you will need to pay for the workshop investigation.
If you have employed the services of an installer to come out and replace your antenna system but you continue to have issues, this does not always mean that there is an issue with the TV/receiver. Occasionally installers can then shift the blame into the TV and equipment in your home, however it may be that they have not installed and checked the antenna system correctly. A reputable installer should be able to read/diagnose the faults within the antenna system before simply replacing the antenna.
Always use a reputable antenna installer. If you want professional service with no gimmicks and no long winded sale pitches, call us. At Sunland TV Service we aim to be the best in the business!
Obstructions to signals
A number of factors can lead to poor digital TV reception. When all else fails you may need to have a satellite system installed. (Vast)
These can include:
Weather conditions, which can cause digital reception to break up or pixelate.
Signal obstructions, such as the immediate local terrain, foliage, buildings and trees.
Inadequate or excessive signal (yes too much signal can be as bad as not enough).
Impulse noise, interference, which can be generated by household items like appliances, light switches or hair dryers.
Inadequate antenna or antenna system (This is often material purchased from DIY store)
If you have any concerns or questions please call and talk to us, we will do our best to offer the unbiased advice.
The estimated repair cost of an antenna system can range between the call out fee of $121.00 and $750.00.*
* Figure relates to domestic installation only.