SUNLAND TV SERVICE
Servicing the Sunshine Coast since 1975 with efficiency and integrity.
5/1 Norval Court Maroochydore Q 4558
Audio & Visual Electronics repairs on the Sunshine Coast from Glasshouse Mountains to Gympie
Our Mission: There is no excuse for poor TV reception! We guarantee to leave you with a picture where others have failed. Spot on TV reception. Problem not fixed? Then no charge!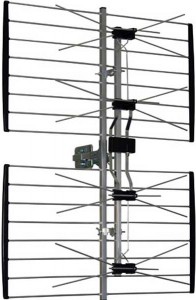 Our call out fee for Antenna Repairs and Satellite TV repairs is $154.00. This covers all the time required to establish the nature of the fault and advise you on the repair, and cost, of additional labour and parts. Most repairs are completed on the same day and should not exceed one hour on site unless re wiring is required. We carry all the necessary equipment and material in our van to complete your job at the time of estimate. If we need to return because we do not have the correct antenna or material to complete your job satisfactorily there will be no additional costs to you. Our team has been working in antenna design and installation since 1979 in Brisbane, Gold Coast and the Sunshine Coast.
DON'T GET RIPPED OFF
There are two mobile antenna repair company currently targeting the Sunshine Coast charging between $1200 and $1800 to fix your antenna. They will tell it has been spiked!!
These prices are over inflated, on average an antenna repair is around $650.00. Even if you choose not to use us, ring around!!
Our Services are:
Digital TV Reception Solutions
Domestic and Commercial MATV repair and installation, Apartments & Villages
Satellite TV system for international services & local re-broadcasted services
Vast ,for black spots areas and Traveler's, Christian TV and more..
UHF Antenna, VHF Antenna, Masthead Amplifier (booster), Distribution amp
DAT, Digital radio reception
Digital Modulators Pay TV CCTV security cameras

Holiday Apartments & Resorts

Master Antenna Systems or MATV means there are many TV connection outlets that come from one master antenna. Usually, high-rise apartment buildings, hotels, schools and residential areas use MATV distribution network. We can design, supply, and provide installation, and testing of Master Antenna TV Systems

Whether you're a school, hospital, apartment block or a hotel, TV Antennas , we can assist you with the design and repair your MATV needs.

Did you know that your MATV system can also carry internet? If you have a complex that shares Internet and your system is up to date, with a few extra components all your tenants and guests can have internet as fast as your provider can supply
All our work is guaranteed for 12 months and some of the equipment we provide has a 3 year warranty. Our staff are professionally trained and are qualified Electronics technicians, not contractors with a two week course. Yes we do have the latest test equipment such as UNAOHM SAFRAM PROMAX to assure fast and accurate assessment of your reception. We use only the best materials e.g. HILLS, KINGRAY, FRACARRO and MATCHMASTER, therefore ensuring quality and long lasting service.